Certificates & Recognition
At Hiro Nisha, quality and safety are at the core of our operations. Our wall of ISO and Health & Safety certificates stands as a testament to our unwavering commitment. From inception to delivery, stringent quality checks are integrated into every aspect of our product development process. These measures not only ensure the reliability and efficiency of our products but also prioritize the well-being of our workforce and clients, building a foundation of trust and excellence.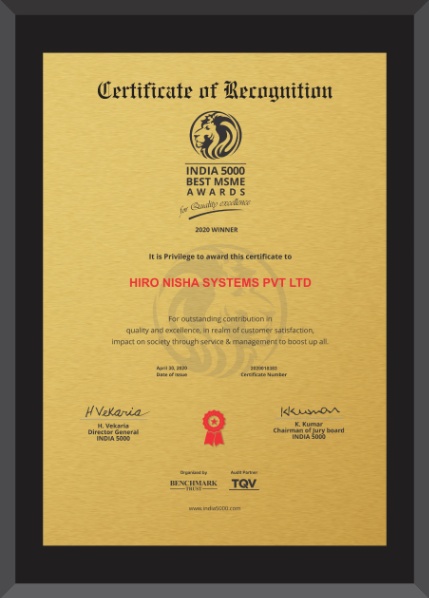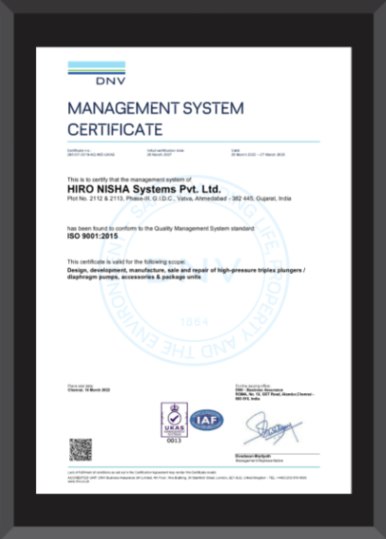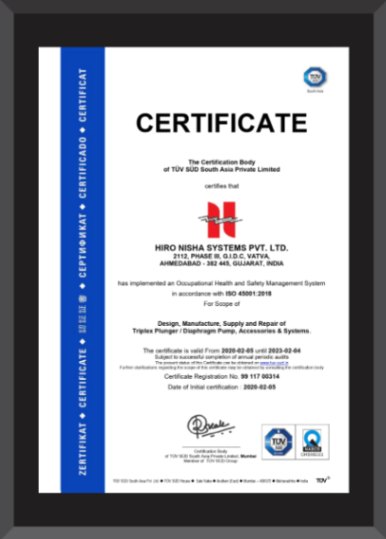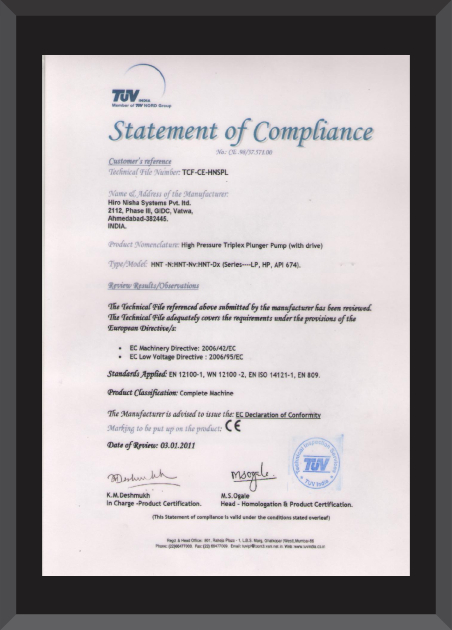 QUALITY ASSURANCE
At Hiro Nisha, we take pride in delivering unmatched high-pressure pumping solutions. Our commitment to Quality Assurance is unwavering. Every step of our process is meticulously monitored, from design to manufacturing and beyond. Rigorous testing and adherence to industry standards guarantee reliable, efficient, and durable equipment. Trust us to power your operations with precision and excellence.
OUR COMMITMENTS
Hiro-Nisha is committed to develop problem solving concepts and always upholds this commitment by manufacturing quality products which are not only based on the latest state-of-the-art technology but also make good economic sense. Quality is an expression to describe the materials we use besides the qualification and experience of our staff to ensure manufacturing of right quality products. Our products are consistently subjected to quality controls and inspection during all critical production stages.